Suu Balm is committed to creating a sustainable future, caring for our community, and formulating clean products.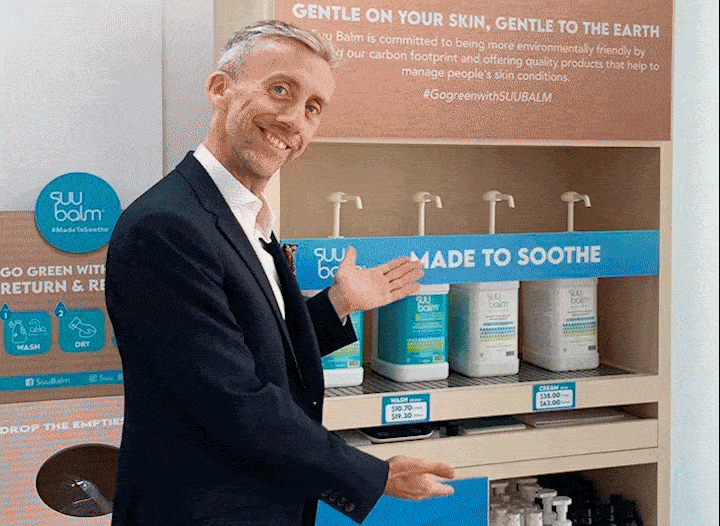 Go Green With Suu Balm
Gentle on your skin, gentle to the earth.
As part of our commitment to sustainability, Suu Balm aims to promote low waste and eco-friendly packaging, such as our refill packs which are 100% recyclable and use 80% less plastic*. We are also proud to introduce our refill station in 2022 where consumers are able to reuse and refill plastic bottles instead of throwing them away. We have also recently received a kind invitation from CapitaLand to showcase our sustainability initiatives for a month at Plaza Singapura!
Together, these commitments will create a blueprint for a brighter, greener future.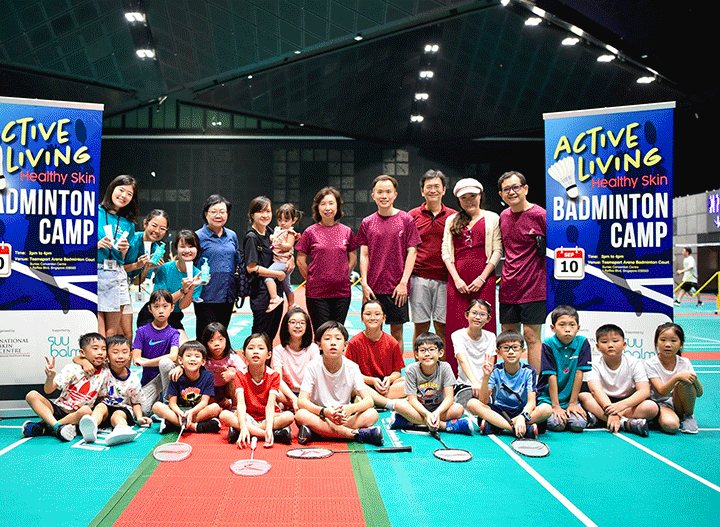 Suu-per Community
Suu Balm is committed to giving back to the community and making lives better. We are actively engaged in community programs that provide employees an opportunity to lend a hand - such as Healthy Skin Badminton Clinic organised by NSC in 2022.
We have also sponsored The Grange Institution goodie bags for their preschool K2 graduation. "Jude and His Angry Skin" storybook is also placed in the pre-school for teachers' use as a reading resource!
Suu Balm will continue to grow and evolve as we expand our community effort to further our mission to care for the sensitive skin of our community.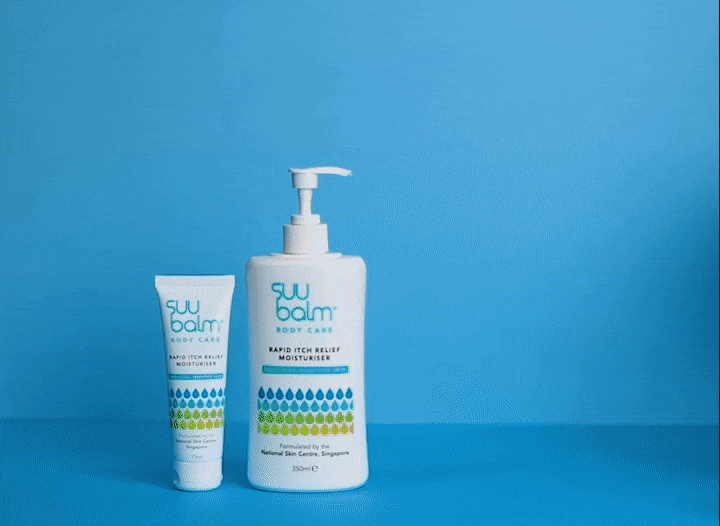 Kindest Ingredients
Suu Balm aims to only use the safest and cleanest ingredients for all our products. Our products are free of fragrances, parabens, and sulfates. No ingredients are derived from animals and none of our products are tested on animals at any stage of our product innovation.
Our products are formulated by National Skin Centre, Singapore and all ingredients are handpicked by an expert dermatologist.
With each of our products, we put quality first.