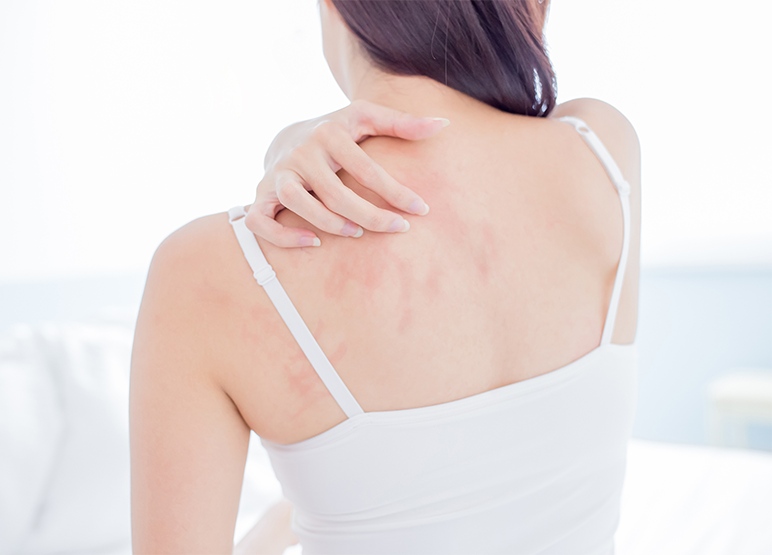 WHAT CAUSES AND TRIGGERS ECZEMA?
Eczema is a genetic condition, but can be triggered by environmental factors, products you put on your skin, stress, and many other factors.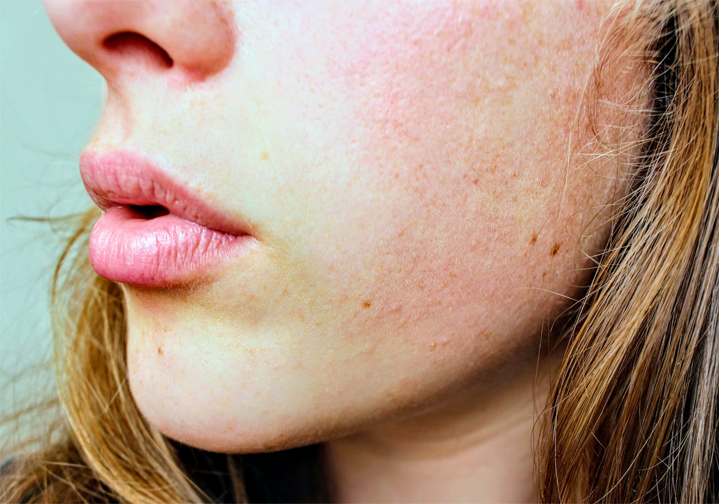 COMMON SYMPTOMS AND SIGNS OF ECZEMA
A red, inflamed, dry and itchy skin rash that commonly affects areas like the arms, behind the knees, or in babies, the face.
Feels more like a definition of eczema than addressing what is the common symptom & signs of eczema.
How do suu balm products help with eczema relief
We understand how persistent itch and sleepless nights could affect your quality life.
Our product have been developed to help.
Is there a permanent treatment or solution for adult's or kid's eczema skin?
Although there might not be a cure for eczema, there are definitely ways to manage the symptoms effectively.
Read More
Many people wonder if there is a cure that can treat eczema skin condition, but unfortunately, there is no single remedy that can permanently heal eczema.
Despite that, there are still a range of treatments that can be used to relieve the symptoms of severe eczema. Although these treatments may not permanently cure the skin condition, they are still effective in managing eczema and improving the overall health and appearance of the skin.
Eczema itching can be triggered by various factors such as allergies, infections, hormonal changes, stress and climate change.
While it can be difficult to manage, the symptoms can be minimised with the help of high-quality eczema products.
If you are looking for an eczema solution, Suu Balm is worth considering. Our range of products is specially formulated to soothe and moisturise, proven to relieve itch in 5 minutes, bringing you relief and comfort.
Steps to Minimise Eczema Skin Reaction
There are several steps that can be taken to reduce severe eczema symptoms. One of the most effective and popular solution is by taking oral medications or steroids prescribed by your doctor.
Applying a prescribed topical cream is also effective to relieve eczema. Additionally, maintaining a proper skincare regimen can be a great help in managing eczema and should not be overlooked.
It is crucial to use a moisturiser when experiencing severe eczema, as dry skin can intensify its effects. Apply a suitable moisturiser for eczema frequently in order to keep the skin well-hydrated and prevent dryness.
Try using Suu Balm Rapid Itch Relief Moisturiser that contains 5 types of skin-identical ceramides to replenish your skin barrier, and is free from parabens, preservatives, and fragrances. This makes it suitable for dry, eczema-prone and sensitive skin.
It is also recommended to use a gentle body wash that is free of soap and harsh chemicals to reduce triggers that can exacerbate eczema like Suu Balm Dual Cooling and Moisturising Cream Body Wash to cleanse and soothe your skin.
Apart from that, it is important to monitor your diet and limit the intake of food that may cause eczema flare-ups. Food such as dairy products, eggs, soy products, and processed foods should be avoided.
Ingredients to Look Out in Eczema-Friendly Skincare Products
If you are looking for a product for your eczema skin, you should try to avoid using products that contain harsh ingredients and opt for gentle ones instead.
Some of the ingredients that you should avoid are soap and sulfate, as these can strip off your skin's natural moisture. Other potential irritants include parabens, preservatives and fragrances.
These ingredients can be harsh on the skin, lead to inflammation and trigger flare-ups that may cause your eczema to become worse. Fragrances, in particular, can be a common irritant for those with eczema.
Therefore, it's best to opt for fragrance-free, gentle products that are formulated to reduce triggers and symptoms of eczema while retaining the skin's natural moisture.
The information provided on our website is for informational and educational purposes only and should not be taken as professional medical advice. Please consult a healthcare professional for any medical concerns.
FAQs about Suu Balm Product for Eczema Skin
Suu Balm moisturisers contain high-quality ingredients that are gentle yet effective, such as:
Natural menthol: relieve itch within 5 minutes

Skin-identical ceramides: help to replenish the skin barrier

Zea Mays extract: restore natural moisturising factor
You can apply Suu Balm moisturiser as frequently as needed throughout the day. It is particularly recommended to use these products if you have dry, itchy, sensitive, or eczema-prone skin. Suu Balm's range of products contain effective ingredients that are designed to soothe your skin. For instance, Suu Balm Rapid Itch Relief Moisturiser includes 5 types of skin-identical ceramides, which are excellent for repairing the skin barrier. These high-quality ingredients have been carefully selected by our expert dermatologist from National Skin Centre, Singapore. Suu Balm products are also suitable for daily use, ranging from scalp, and facial to body care.
Yes, Suu Balm products are suitable to be used for everyone, whether you have eczema, psoriasis, dry, itchy, sensitive or a normal skin type. The absence of parabens and artificial fragrances makes this product suitable for all skin types. For newborns and above, use Suu Balm Kids Range as it is milder, making it suitable for babies and children.
Disclaimer: If you have any concerns or known allergies to certain ingredients used in our products, please consult with a qualified healthcare professional before using them.
Apart from buying on our website, Suu Balm products can be bought on popular online platforms likeShopee, Lazada and Qoo10. You may also find Suu Balm at major retailers such as Watsons, Guardian, and Unity, as well as leading pharmacies, restructured hospitals and private clinics.
While Suu Balm's products are generally safe to use alongside prescription medications for eczema, it is crucial to consult your healthcare provider or dermatologist before combining them with prescription treatments.
Healthcare professionals can provide personalised advice based on your specific condition and medication regimen, ensuring there are no adverse reactions or potential interactions.
The natural cooling menthol in Suu Balm helps to relieve the itch by triggering nerves in the skin to block the transmission of itch signals to the brain.
Simultaneously, skin-identical ceramides help repair your skin's barrier and form a protective layer to minimise moisture loss. With the combination of menthol & ceramides, Suu Balm helps you break free from the dreaded itch and prevent further skin damage by ending the itch-scratch cycle effectively.
Although our skin is naturally made up of ceramides, in eczema-prone skin, the ceramide level is reduced which results in dry, irritated skin. Suu Balm moisturisers contain high contents of skin-identical ceramides to moisturise, repair and restore your skin barrier function.
RECOMMENDED PRODUCTS FOR ECZEMA SKIN
Choosing a selection results in a full page refresh.