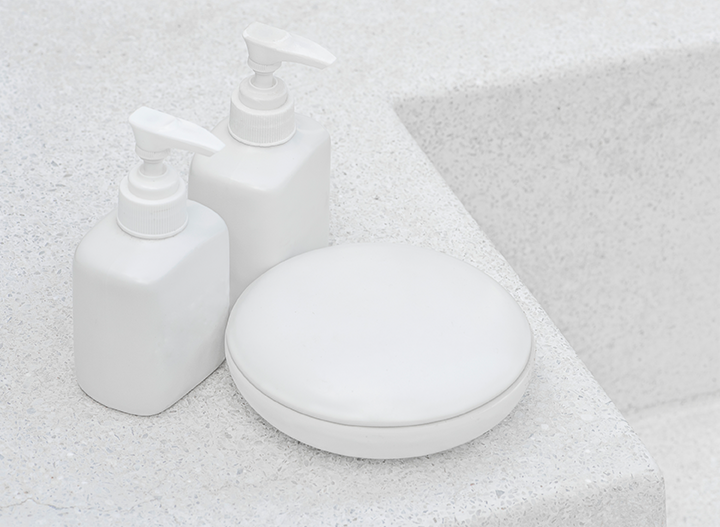 What Causes and Triggers Dry Skin?
Dry skin is a common skin condition that can sometimes come with persistent itching. Insufficient hydration is one of the primary cause of dry skin, which can be attributed to factors such as inadequate water intake, severe weather conditions, the use of air conditioning in workplaces, and frequency of moisturising.
Dryness can be caused by the reaction of the skin to harsh ingredients in certain products. However, it is important to note that various other factors can also contribute to dry skin. Seeking advice from a professional doctor is recommended to determine the underlying cause of dryness.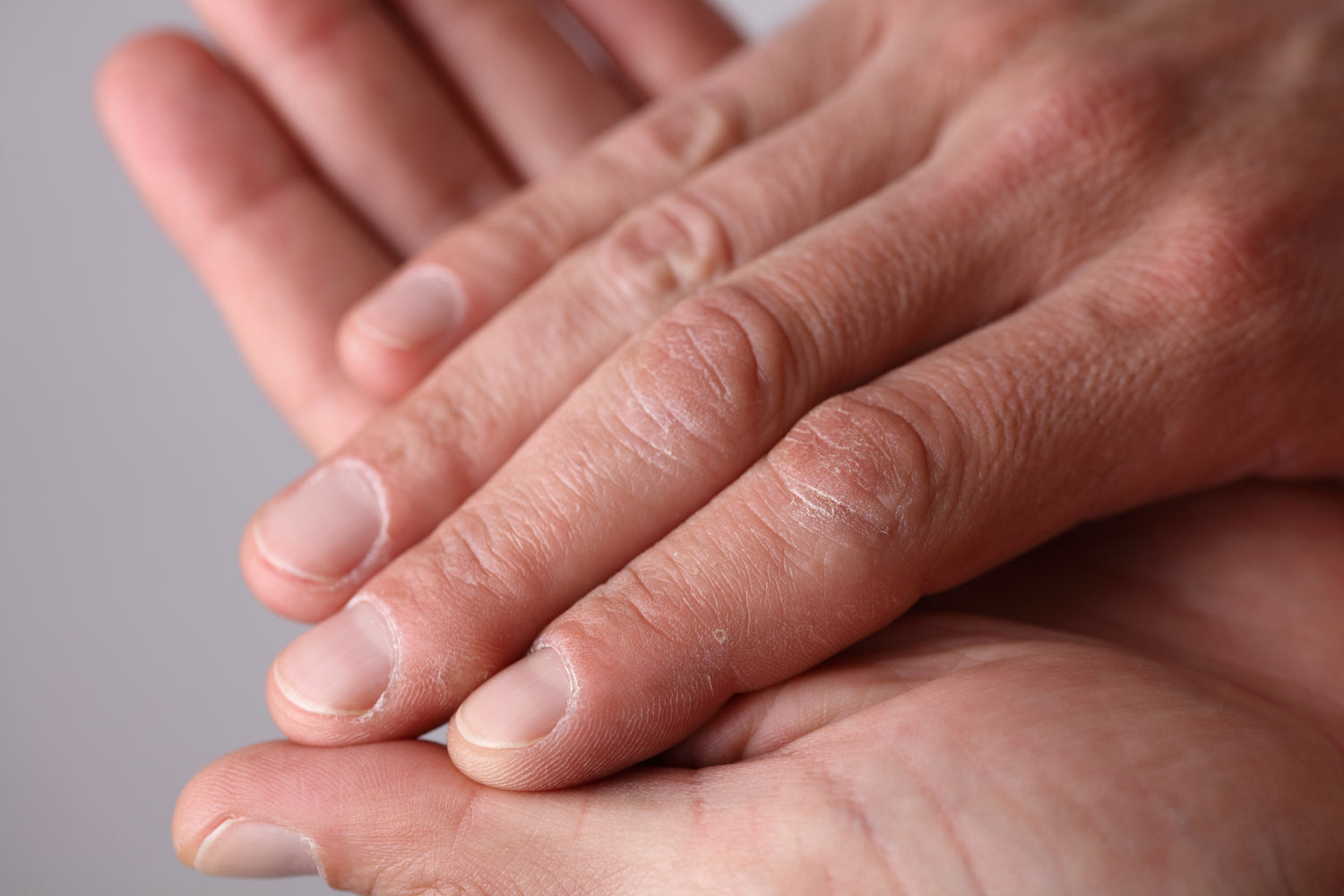 How Does Dry Skin Affect Us?
Dry skin can lead to a range of uncomfortable symptoms, including itching, flaking, and even bleeding. When skin lacks moisture, it can also age faster and develop rashes, especially with frequent handwashing and sanitising.
In addition to physical discomfort, dry skin can affect our self-confidence, making us feel insecure about our appearance and how our skin feels.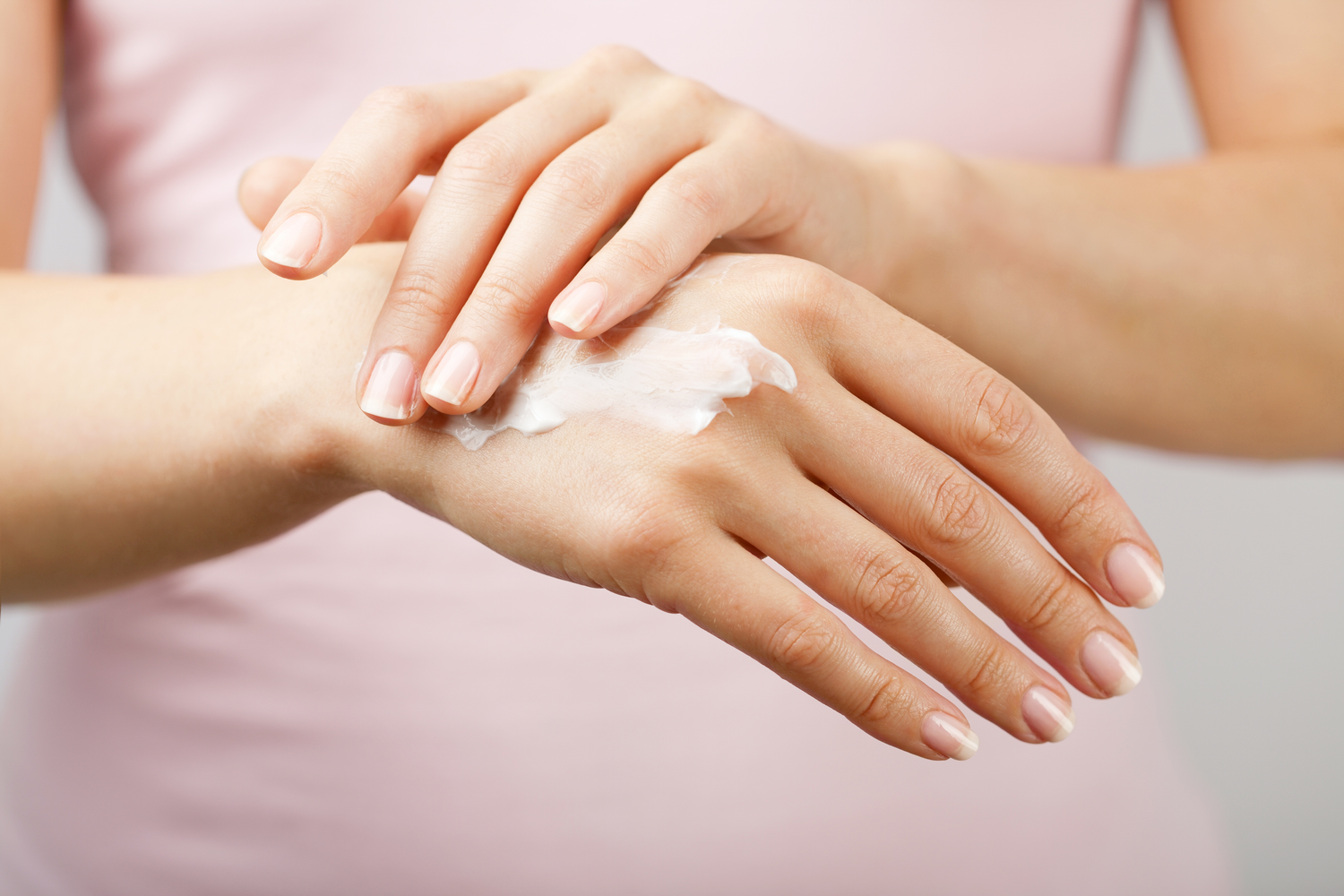 Recommended Way to Relieve Dry Skin and Scalp
It is crucial to develop a consistent scalp care and skincare regimen for dry, itchy skin and scalp. Suu Balm offers a range of products specifically formulated to help provide relief and moisturisation, soothing the dry and itchy scalp.
By integrating Suu Balm into your everyday routine, you can experience the advantages of gentle, soothing cleansing and moisturisation while relieving the discomfort commonly associated with dryness and itchiness.
How do suu balm products help with dry skin patches condition?
We understand that dry skin can affect not only the appearance of your skin but also your comfort, leading to symptoms like itchiness.
Skincare Routine for Dry Skin Patches
Although there might not be a cure for dry skin, there are definitely ways to manage the symptoms effectively.
Read More
The right skincare products for dry skin can also improve the appearance of your skin, reducing feelings of self-consciousness and promoting greater confidence.
Hence, it is essential to choose gentle products that are free from harsh ingredients like soap, paraben and fragrance that are helpful to soothe your dry skin.
These types of products can help to maintain healthy and moisturised skin, as they will not remove natural oils from the skin like harsh soaps do, which can lead to skin irritation.
To effectively care for dry skin, choosing the right cleanser for your face and body is essential.
Suu Balm's Gentle Moisturising Facial Cleanser and Dual Cooling and Moisturising Cream Body Wash are 100% soap and sulfate-free with no foam, irritants or fragrances, making them excellent options for anyone with dry and itchy skin.
After cleansing, it is important to use a good moisturiser designed specifically for dry skin. Suu Balm's Cooling Itch Relief Facial Moisturiser and Rapid Itch Relief Moisturiser contain 5 types of skin-identical ceramides to replenish your skin barrier, and are free from parabens, preservatives, and fragrances.
These moisturisers are both formulated to gently hydrate and soothe dry skin on your face and body. You can manage the discomfort associated with dry skin by integrating these steps into your daily skincare routine.
Steps to Minimise Dry Skin and Scalp Reaction
In addition to affecting the skin, dryness can also impact the scalp, causing discomfort and potentially more severe issues such as dandruff and itchiness.
If your scalp is dry, there could be several reasons for it. One of the most prevalent causes of dryness on the scalp is the use of harsh shampoo that strips away natural oil.
Dry skin and scalp reactions can be uncomfortable and even painful. However, there are several steps you can take to prevent and minimise these conditions.
Firstly, it is recommended to consult your doctor to receive a proper diagnosis and treatment plan. Cream, ointment, and oral or injectable medication may be prescribed to reduce dryness and itching.
In addition to medical treatment, it is important to regularly moisturise your skin and scalp. Suu Balm's Cooling Itch Relief Facial Moisturiser and Rapid Itch Relief Scalp Spray Moisturiser are both effective to soothe and hydrate your skin, providing much-needed relief on your dry skin and scalp.
Try to avoid prolonged hot showers and baths, which can lead to dryness and irritation. Instead, opt for lukewarm water keep your showers short.
In addition, consider using a body wash that is gentle and formulated to help reduce dryness and irritation.
Suu Balm's Dual Cooling and Moisturising Cream Body Wash is one good option to consider as it is 100% soap and sulfate-free with no foam, irritants or fragrances, making it suitable for your dry skin.
The Ingredients to Look Out in a Dry Skin Product
Finding a skincare routine that works well for dry skin might be challenging, but it is important to identify the ingredients that could cause skin irritation and avoid them altogether.
Some of the ingredients that you should avoid are soap and sulfate, as these can strip off your skin's natural moisture. Other potential irritants include silicones, parabens, preservatives and fragrances.
These ingredients are known to be harsh and may irritate your skin, lead to inflammation, or further drying.
Fragrances, in particular, can cause dryness and itching, making it essential to choose gentle, fragrance-free products like Suu Balm to minimise the risk of irritation.
The information provided on our website is for informational and educational purposes only and should not be taken as professional medical advice. Please consult a healthcare professional for any medical concerns.
FAQs about Suu Balm Skincare for Dry Skin
Suu Balm Facial Moisturiser contains high-quality ingredients that are gentle yet effective, such as:
Methyl lactate: relieve itch without stinging your eyes

Northern truffle: soothe skin irritation and redness

Skin-identical ceramides: replenish the skin barrier

Safflower (linoleic & Linolenic acid): natural and powerful moisturising ingredient
Suu Balm Scalp Spray contains:
Natural menthol: relieve itch within 5 mins

Skin-identical ceramides: moisturises the dry and flaky scalp

Piroctone olamine: Anti-fungal and anti-flaking properties
In addition to its non-oily and lightweight formulation, the scalp spray is also convenient to carry for on-the-go relief from itchy scalp.
You can apply Suu Balm moisturisers as frequently as needed throughout the day. It is particularly recommended to use these products if you have dry, itchy, sensitive, or eczema-prone skin. Suu Balm's range of products contains effective ingredients that are designed to soothe your skin. For instance, the Suu Balm Rapid Itch Relief Moisturiser includes 5 types of skin-identical ceramides, which are excellent for repairing the skin barrier. These high-quality ingredients have been carefully selected by our expert dermatologist from National Skin Centre, Singapore. Suu Balm products are also suitable for daily use, ranging from scalp, and facial to body care.
Yes, Suu Balm products are suitable to be used for everyone, whether you have dry, itchy, eczema, sensitive or a normal skin type. The absence of parabens, steroids and artificial fragrances makes this product suitable for all skin types. For newborns and above, use Suu Balm Kids Range as it is milder, making it suitable for babies and children.
Disclaimer: If you have any concerns or known allergies to certain ingredients used in our products, please consult with a qualified healthcare professional before using them.
Apart from buying on our website, Suu Balm products can be bought on popular online platforms like Shopee, Lazada and Qoo10. You may also find Suu Balm at major retailers such as Watsons, Guardian, and Unity, as well as leading pharmacies, restructured hospitals and private clinics.
While Suu Balm's products are generally safe to use alongside prescription medications for dry skin, it is crucial to consult your healthcare provider or dermatologist before combining them with prescription treatments. Healthcare professionals can provide personalised advice based on your specific condition and medication regimen, ensuring there are no adverse reactions or potential interactions.
The natural cooling menthol in Suu Balm helps to relieve the itch by triggering nerves in the skin to block the transmission of itch signals to the brain.
Simultaneously, skin-identical ceramides help repair your skin's barrier and form a protective layer to minimise moisture loss. With the combination of menthol & ceramides, Suu Balm helps you break free from the dreaded itch and prevent further skin damage by ending the itch-scratch cycle effectively.
Although our skin is naturally made up of ceramides, in dry skin, the ceramide level is reduced which results in dry, irritated skin. Suu Balm moisturisers contain high contents of skin-identical ceramides to moisturise, repair and restore your skin barrier function.
Recommended Products For Dry Skin
Choosing a selection results in a full page refresh.